Roller Garage Doors and Shutters
AR Door Systems supply and install Roller Doors and Shutters in Newbury, Thatcham, Reading and the surrounding areas. We have two main suppliers for our range of Roller Garage doors. These are Hörmann's range of RollMatic doors and the Classic, Elite and Compact ranges from Aluroll.
Hörmann Rollmatic
The RollMatic garage door from Hörmann provides plenty of space in front of and inside the garage. You can drive directly up to the door for parking and the ceiling area of the garage remains available. Made of high-quality corrosion-free aluminium, the RollMatic door profile is equipped with modern Hörmann operator technology as standard.
The operator is located outside the support bracket for trouble-free maintenance. Soft start and soft stop of the RollMatic door are particularly smooth and surprisingly quiet, preserving the door. An internal push button and garage illumination are already integrated in the control housing. The remote control of the door is by Hörmann's unique BiSecur radio system. It's extremely secure encryption means no one can copy your radio signal and compromise your security.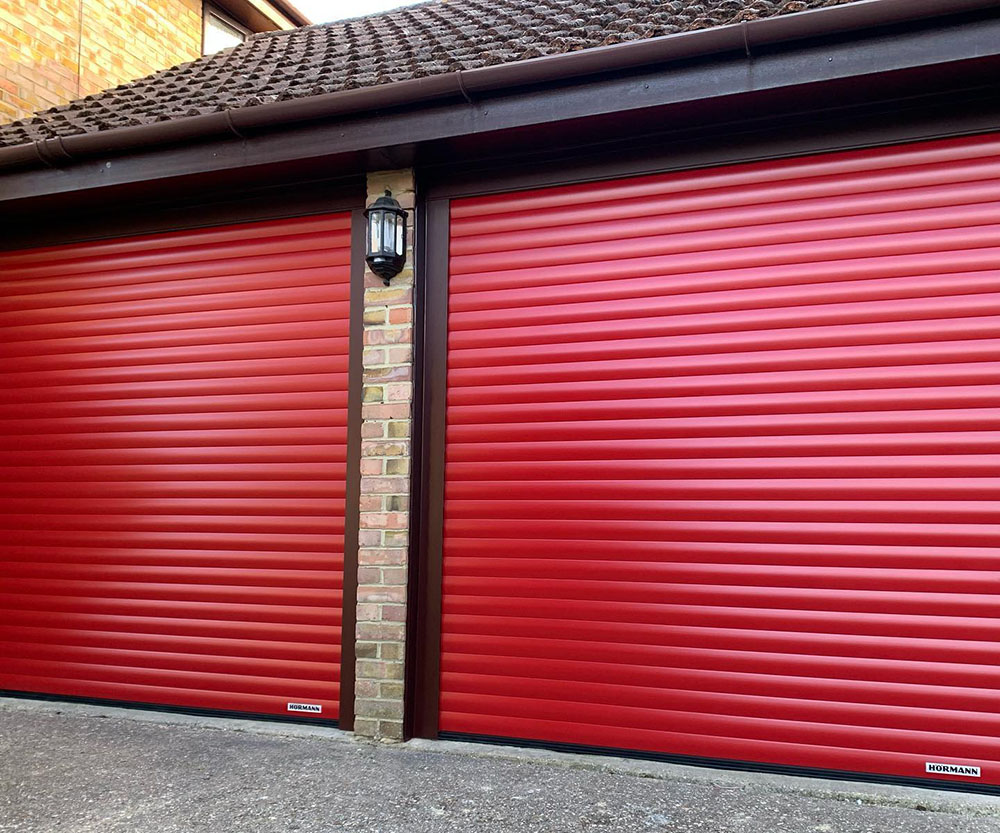 Hörmann Rollmatic Doors
All Aluroll doors are made to measure. The Classic 77mm profile will span up to 5.5 meters as standard. The curtain will typically retract into a 300mm full enclosure, running vertically within 90mm or 70mm guide channels. Vision profiles can be incorporated to ensure light penetration. Available in a full range of attractive colours, the Classic is the ultimate roller garage door.
Continuous product development has led to the launch of the Elite roller door, where the highest level of security is required. The Elite has been tested and approved by the Loss Prevention & Certification Board (LPCB). The LPCB work with insurers, government, police, designers, manufacturers, contractors and end users to develop methods by which product performance and reliability can be assessed and guaranteed.
Conventional garage doors take up a lot of room. Aluroll doors retract into a neat roll and are fitted with full aluminium safety housing as standard. Wherever viable, the guide channels should be fitted to the face of internal pillars to maximize opening widths.
To compliment the standard 77mm Classic product, Aluroll offer a 55mm profile compact roller door for applications where the standard 300mm box enclosure is not suitable. Developed for garages with severely restricted space above the opening, the curtain retracts into a 205mm enclosure, up to an opening height of 2150mm (2355 overall height). The Compact door is available in the full range of colours and can span an opening of up to 3.8m wide.
For more information on Roller Doors and Shutters in Newbury (and a free quotation) please call us on 01635 873233 or alternatively email us at sales@ardoorsystems.co.uk. Why not have a look at our Garage Door Installation Gallery featuring our latest installations.
Had a quote from another company? Give us a call, we aim to match, better or beat any genuine quote!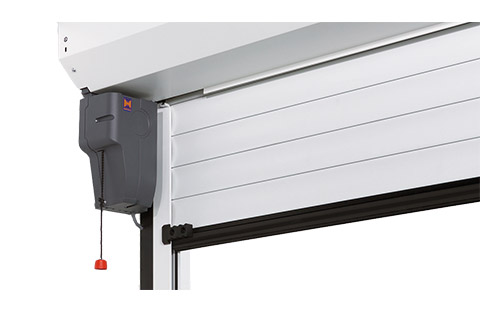 Great Choice of Colours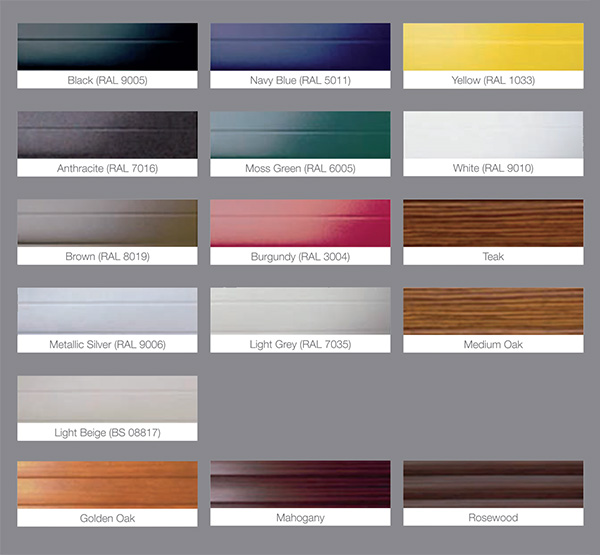 Contact AR Door Systems